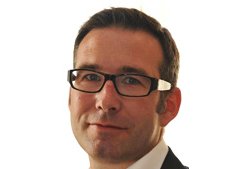 Prior to becoming a partner in Metro International Entertainment, Will was head of Ealing Metro International, created through a merger between Ealing Studios International and Metropolis Film Sales. Before the merger, he was Head of Distribution at Ealing Studios International (DORIAN GRAY, ST TRINIANS franchise) responsible for international distribution and day to day operations at the company.
He was previously head of the Capitol Films (GOSFORD PARK) specialist division, Thinkfilm International where he was responsible for a diverse slate of films from directors such as Nigel Cole and Alex de la Iglesia.Between 2003 and 2007, Will worked at UK production company, Carnaby Films PLC (RISE OF THE FOOTSOLDIER, LONG WEEKEND) where he launched the international sales arm, Carnaby International before taking on additional duties including financing, business affairs and overseeing production on all Carnaby titles.
Between 1999 and 2003, Will worked for Lolafilms (THE DANCER UPSTAIRS, JAMON JAMON), Spain's leading film production, distribution and sales company, owned by multinational media and telecoms company Admira (formerly Telefonica Media). As Co-President of International Sales, he was responsible for world-wide sales and acquisitions as well as English language co-productions.
Having worked in Canada and the UK in production, Will began his career in film sales and distribution in 1996 as a sales executive at Capitol Films.