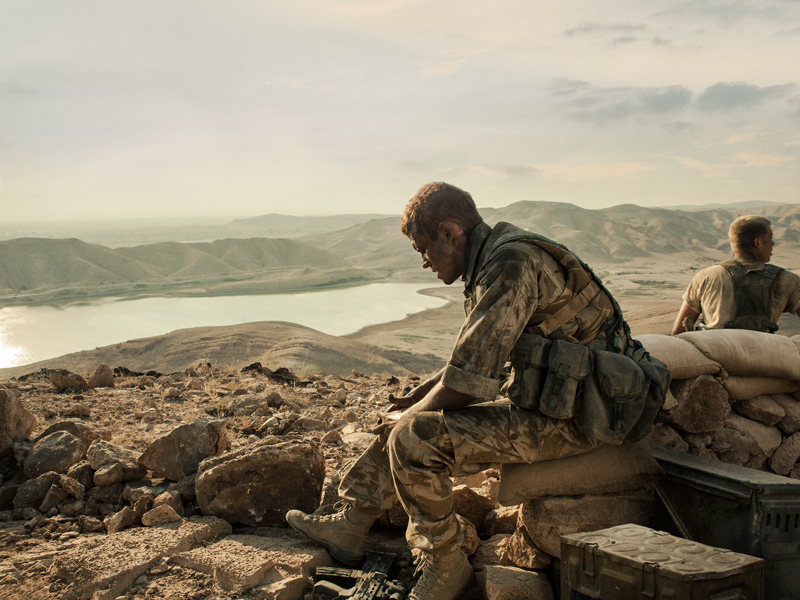 17 May

Afghanistan War Movie 'Kajaki' to Receive Jordanian Premiere

LONDON — "Kajaki: The True Story," a British film about the Afghanistan war from the producer of Oscar winner "The King's Speech," is to receive its Jordanian premiere in Amman on Wednesday. The film was shot in Jordan.

Some 500 guests are expected to attend the premiere, which will be held under the chairmanship of Prince Mired bin Ra'ad bin Zeid. Guests will include the local crew and cast who worked on the film, and some high-profile special guests.

The film's director, Paul Katis, who is attending the premiere and hosting master classes in Amman this week, commented: "It's fantastic to be back in Jordan to launch the film here. We couldn't have made the film without the support of everyone here, and the welcome we received was exceptional. We made many friends here and I am so looking forward to seeing our Jordanian crew again as well as sharing the film with HRH Prince Mired, who has been a supporter throughout."

"Kajaki: The True Story" was filmed at Al-Kafrein, Jordan, in the summer of 2014 with the support of King Abdullah II ibn Al Hussein, the Royal Film Commission and the Jordanian Armed Forces. As well as approximately 40 cast and crew travelling from the U.K., around 70 local crew, cast and background artists worked on "Kajaki" during a six-week period from July to September 2014.

As a thank you for the support shown to the producers, the Hashemite Commission for Disabled Soldiers has been chosen as one of four charities that will receive a portion of the profits of the film. The chairman of the charity is Prince Mired bin Raad.

Gulf Film, based in Dubai, has recently been announced as the distributor for "Kajaki" in the Middle East, with a release date of May 7.

The pic, which is a tense war thriller recounting an inspiring but shocking episode in recent British war history, was written by Tom Williams, with Gareth Ellis-Unwin of Bedlam ("The King's Speech") one of the executive producers. Producers are Katis and Andrew de Lotbiniere, and executive producers are Alexa Jago, Alec Mackenzie, Norman Merry, Phil Hunt and Lee Vandermolen.