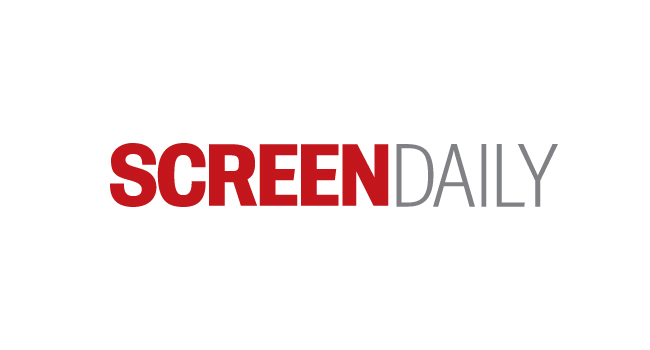 20 Aug

Irish comedy The Stag sells to UK

EXCLUSIVE: Metro International Entertainment is to handle world sales for Treasure Entertainment's comedy The Stag, which makes its world premiere in the Discovery section of the Toronto International Film Festival.

Metro International has also struck a significant all-rights deal for the UK and Ireland with Arrow Film Distributors. The deal was negotiated between Metro International partner Natalie Brenner and head of acquisitions Tom Stewart for Arrow Films.

"We are delighted to have our first sale for The Stag to be with Arrow," said Metro International partner Will Machin. "Following their successful theatrical hit with Susanne Bier's All You Need Is Love, it is clear Arrow is exactly the right distributor for The Stag."

Produced by Rebecca O'Flanagan and Robert Walpole of Ireland's Treasure Entertainment, The Stag follows the story of a very modern groom-to-be who reluctantly agrees to a stag weekend of wild camping in the great outdoors of the west of Ireland with his very urbane friends. To their horror they are joined by the bride's unpredictable brother, an alpha male known simply as The Machine, whose explosive personality and wild leadership takes them on a journey they will never forget.

The Stag marks the feature debut of director John Butler, who also wrote the script with Peter McDonald, who was Oscar-nominated last year for his short Pentecost. McDonald also stars as The Machine in The Stag, which received backing from the Irish Film Board.

"The Stag is a true gem that ticks all the boxes as a commercial comedy for the international market with its intelligence, emotional heart and non-stop laugh out loud moments. Treasure Entertainment and their brilliant writing/director team have created an impressive, entertaining movie. With Arrow Films on board we couldn't have asked for a more committed and enthusiastic partner to release the film successfully in the UK and Ireland," said Metro International's Brenner.

Arrow tentatively plans to release the film theatrically in the UK in early spring 2014. "Arrow Films are thrilled to be bringing such a fresh feel-good comedy to both the UK and Ireland audiences and to be beginning a long term relationship with everyone at Metro International," said Arrow's Stewart.

"We are thrilled to be working with Metro on John's first feature The Stag," added Treasure Entertainment's Rebecca O'Flanagan. "The film has been an utterly delightful labour of love since John and Peter brought us the script exactly one year ago. It has gained great momentum in that time. That Metro International has secured such a great UK/Ireland deal with Arrow before we have even screened in Toronto makes us very excited about the film's commercial potential."

Metro International is the sales and finance company headed by Will Machin, Natalie Brenner and Sam Parker, who announced their new banner at Cannes this year. Metro International's slate at Toronto also includes the Special Presentation screening of Half Of A Yellow Sun, directed by Biyi Bandele and starring Thandie Newton and Chiwetel Ejiofor.

The Stag has also won the DGA-Screen Directors Guild of Ireland's Finders Series, which means the film will be showcased at the DGA Theatre in Los Angeles on Sept 20 in front of an invited audience of industry experts. This award is supported by Culture Ireland, the Irish Film Board and the Directors Guild of America.