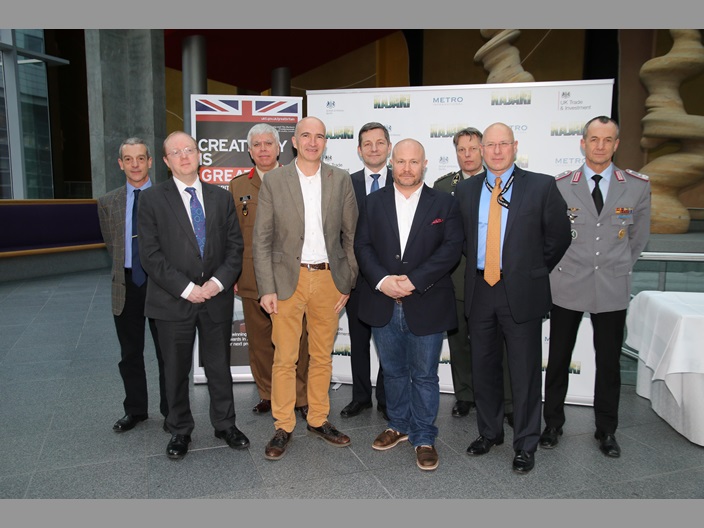 07 Feb

Berlin: Kajaki gets international launch

EFM: Landmine drama screened at British Embassy; Metro International handling sales.

Kajaki. The True Story has launched internationally at Berlin's European Film Market (EFM) (Feb 5-13).

In addition to a market screening on Friday (Feb 6) there were three screenings, including two at the British Embassy and a public screening hosted by Indiegogo.

The screenings at the British Embassy were hosted by Deputy Head of Mission, Nick Pickard and Oscar-winning producer Gareth Ellis-Unwin (The King's Speech) who is also the film's executive producer.

Attendees included defense attaches of the US, Dutch, Slovenian and German Embassies. The event was enabled by the UKTI working with the British Embassy Berlin.

Metro International are handling international sales on the film, which opened in the UK on Nov 28 and has been nominated for a BAFTA for Outstanding Debut for director/producer Paul Katis and producer Andrew de Lotbinière.

The film centres on a real incident in 2006 when a group of British soldiers at the Kajaki Dam in Afghanistan set off a landmine and found themselves trapped in an unmarked minefield.

A portion of the profits from the film's release are benefitting equally four military charities – Help for Heroes, The Royal British Legion, Walking With the Wounded and The Hashemite Commission for Disabled Soldiers.