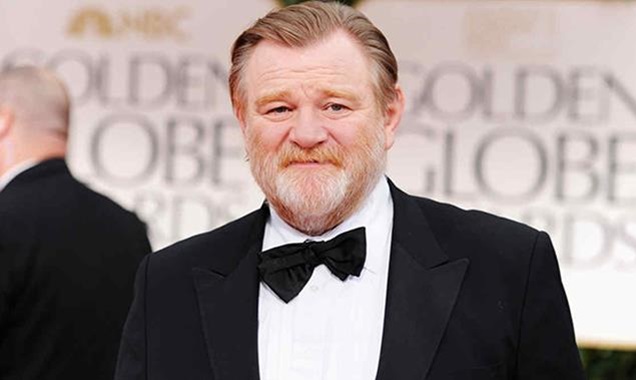 08 Feb

Brendan Gleeson to topline crime-comedy 'Mr Cranky'

EXCLUSIVE: Jonathan Teplitzky (The Railway Man) to direct feature heading to EFM with Metro International.

Metro International has boarded sales ahead of the EFM on crime-comedy Mr. Cranky, which has Brendan Gleeson (In Bruges) on board to star as a crime boss debt collector with a raging temper who is saddled with an orphaned seven year old in the middle of a gangland war.

The Railway Man director Jonathan Teplizky is due to direct Chris Nyst's (Crooked Business) script which is to be produced by Chris Brown (The Railway Man).

The film reunites Teplitzky with Nyst after the two collaborated on 2003 Australian crime-comedy Gettin' Square, starring Sam Worthington and Timothy Spall.

In Mr. Cranky, when a gangland war erupts thanks to crime boss Kevin Darcy's short temper, his ex-girlfriend becomes the victim of a car bomb intended for him, and he finds himself saddled with her seven-year-old daughter.

More used to putting people to sleep with his fists than bed time stories, it would seem Kevin has finally met his match in the precocious Angela who's quick to enforce her own rules on clean language.

Against the odds whilst lying low on the glitzy Gold Coast, the unlikely pair soon form a bond to rival any father daughter relationship, with a little help from Candy, an underqualified nanny.

However, trouble has a way of finding Kevin and it's not long until he's being pursued by a drug-dealing circus clown, Lebanese hitmen, a gang of Hells Angels and the long arm of the law, all the while becoming a better father and a better man.

The film is a Pictures in Paradise Production, developed by Screen Australia and Screen Queensland, and will be distributed by Transmission Films in Australia and New Zealand.

Shoot is due to take place in Melbourne and on the Gold Coast, Australia, in the first week of September, 2016. Additional casting is underway.

Will Machin, Metro International CEO, said: "It was love at first sight when we read this very funny script so, we were bowled over when Brendan Gleeson agreed to take the lead as the hot headed Kevin, a role that was so clearly written for him. We're genuinely thrilled to offer this exciting project to buyers in a market where strong comedy is a rare commodity."

Gleeson is represented by Teri Hayden of The Agency, Dublin and his manager is Larry Taube at Principal Entertainment LA.

The BAFTA-nominated actor will be in Berlin this week for the world premiere of Berlinale competition entry Alone In Berlin, in which he stars opposite Emma Thompson.

Alongside The Railway Man, Australian outfit Pictures in Paradise has also produced The Proposition, DayBreakers and Bait 3D, which was among the first 3D action films to come out of Australia.