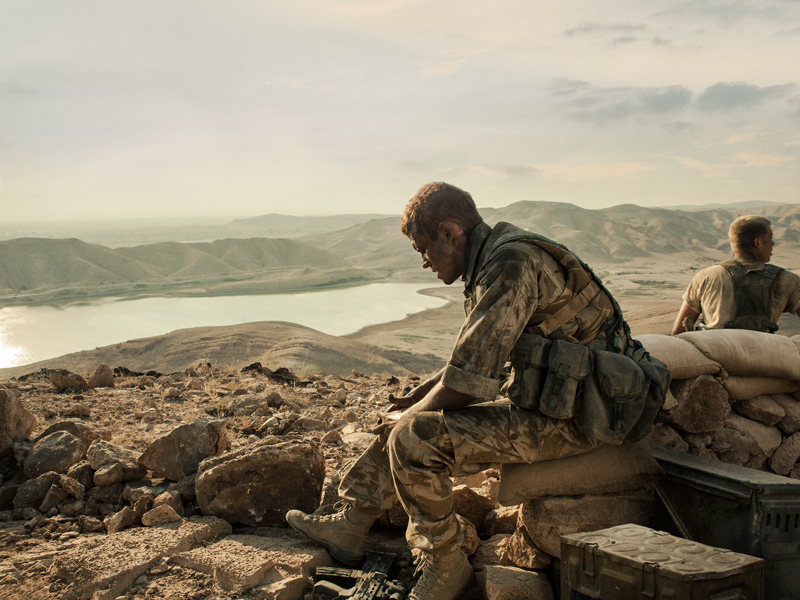 02 Jan

Cineworld takes landmine drama Kajaki

Battlefield drama extends to Cineworld chain including a special screening in Aldershot, "home" of the British Army.

Landmine drama Kajaki. The True Story is extending its run in cinemas across the UK following an agreement with Cineworld Cinemas.

The exhibitor will screen the film at 20 cinemas from Jan 9 and will host a special screening on Jan 11 at Cineworld Aldershot – the "home" of the British Army – attended by the filmmakers, cast and a number of the veterans whose story the film tells.

"I'm thrilled that we are able to bring Kajaki to Cineworld Cinemas to ensure it has the opportunity it deserves to play across the UK with the number one circuit," said Andreas Vass, head of film programming at Cineworld Cinemas.

This release follows the film's first exclusive run in Vue cinemas across the country and a short run pre-Christmas with Odeon. Other UK exhibitors are in discussion to take the film in the coming weeks.

A screening and Q&A at BAFTA on Dec 22 was met with a standing ovation for veterans Paul "Tug" Hartley, Andy Barlow and Stuart Pearson, and actors David Elliot, Mark Stanley and Benjamin O'Mahony, who were all in attendance.

The battlefield drama is based on the first-hand accounts of a group of British soldiers who became trapped in a minefield while stationed at the Kajaki Dam in Afghanistan in 2006.

Directed by Paul Katis, the feature was produced by Pukka Films to coincide with the withdrawal of British troops from Afghanistan.

A unique distribution plan was created with the aim of benefiting armed forces charities including the Royal British Legion, Help For Heroes, Walking With The Wounded and The Hashemite Commission for Disabled Soldiers.

Bedlam Productions' Gareth Ellis-Unwin, one of the producers of Oscar winner The King's Speech, boarded the project early in the process and has spearheaded the distribution strategy.

Written by Tom Williams, producers are Paul Katis and Andrew de Lotbiniere, and executive producers are Alexa Jago, Alec Mackenzie, Norman Merry, Phil Hunt and Lee Vandermolen.