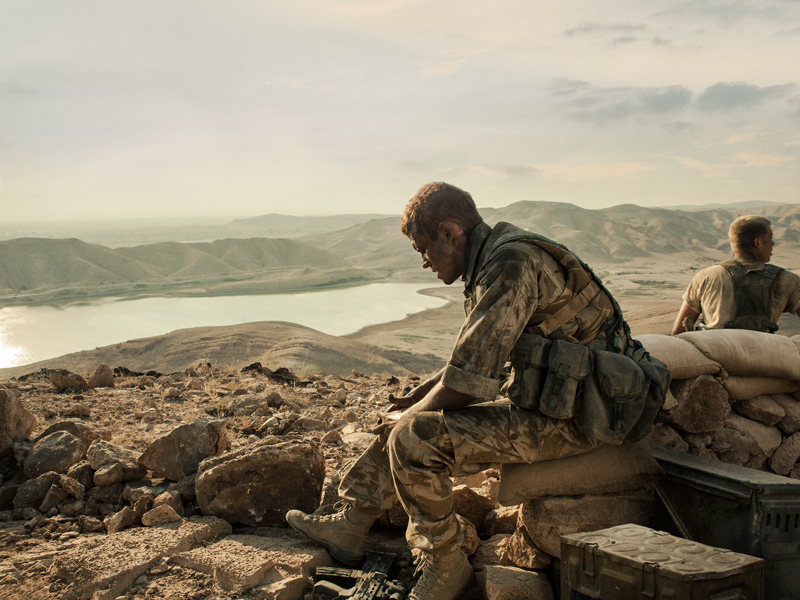 Kajaki gets charity previews
Revenue from premiere and previews of Aghan war film to go to military charities.
Afghan war thriller Kajaki. The True Story will get four preview screenings at Vue cinemas, which will raise money for four military charities supported by the production.
The film will get its London world premiere on November 12 before the filmmakers will direct-distribute the film under the banner of Alchemy Releasing.
All revenue from ticket sales for the premiere and pre-release screenings, and a portion of the profits from the film's subsequent release, will go to military charities Help for Heroes, The Royal British Legion, Walking With the Wounded and The Hashemite Commission for Disabled Soldiers.
The film depicts an incident involving a group of soldiers, mostly from the British Army's 3rd Battalion, The Parachute Regiment [3 Para], who were trapped in a minefield while stationed at the Kajaki Dam in Afghanistan in 2006.
Paul Katis makes his feature directorial debut with the film, which has been written by Tom Williams (Chalet Girl), and Gareth Ellis-Unwin, producer of The King's Speech, is executive producer for Bedlam Productions.
Metro International handle international sales.
John de Chane, Vue head of marketing said: "We are honoured to be screening Kajaki. The True Story exclusively at Vue Entertainment nationwide. The premiere and special screenings in advance of the film's nationwide release will raise funds for four military charities and we're thrilled these will also be attended by the filmmakers and actors from the film, as well as the actors' real life counterparts."