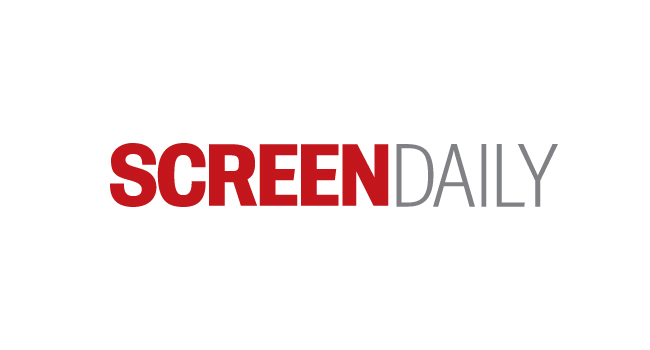 Landmine drama Kajaki begins shoot
The King's Speech producer Gareth Ellis-Unwin on board British soldier drama, which will be released as troops return from Afghanistan later this year.
Shooting began last week on Kajaki, a battlefield drama based on the true story of British soldiers who became trapped in a minefield in Afghanistan. The film will shoot on location in Jordan for six weeks.
Paul Katis will make his feature directorial debut with the film, which has been written by Tom Williams (Chalet Girl), and Gareth Ellis-Unwin, producer of The King's Speech, is executive producer for Bedlam Productions.
Based on first-hand accounts, the film depicts an incident involving a group of soldiers – mostly from the British Army's 3rd Battalion, The Parachute Regiment [3 Para] – who were trapped in a minefield while stationed at the Kajaki Dam in Afghanistan in 2006.
Set on one day during their six-month tour of Afghanistan, it begins with a small unit of soldiers who are dug into a ridge overlooking the dam.
As a three-man patrol sets out to disable a Taliban roadblock, one of them detonates a land mine, blowing off his leg. His fellow soldiers come to get him out, only to find themselves trapped in an unmarked minefield, a relic of the Russian invasion of the 1980s. And with no way out, any movement risks certain injury and possible death.
The young British cast is led by David Elliot as Corporal Mark Wright, with Mark Stanley, Scott Kyle, Benjamin O'Mahony, Bryan Parry, Liam Ainsworth, Andy Gibbins, John Doughty, Paul Luebke, Thomas Davison, Grant Kilburn, Robert Mitchell, Jon Paul Bell, Malachi Kirby and Ali Cook as other members of 3 Para.
The script was developed by Katis and Williams, and is based on extensive interviews with the soldiers involved, the family of Corporal Wright and on the army's Board of Enquiry report into the incident.
Release strategy
Katis said: "We all felt that as 2014 is the year that British forces will withdraw from Afghanistan it is more important than ever to recognise the valour displayed in that theatre.
"Because of this, and because we see the film as a way to support the incredibly valuable work done by the armed forces charities, we have set ourselves the ambitious target of releasing Kajaki in cinemas this year."
The film will premiere in central London and at a series of special screenings nationwide through Vue Cinemas.
All profits from these events and a portion of the profits from the film's subsequent release will go to the armed forces charities supported by the production, which include the Royal British Legion, Help for Heroes, Walking Wounded and others.
Further details of the launch and release plans will follow.
Metro International will handle international sales.
Production has been funded by private investment; post-production partner Lipsync; and an Indiegogo crowd-funding campaign.
Producers are Katis and Andrew de Lotbiniere. Executive producers are Alexa Jago (Waterworld) and Alec Mackenzie.