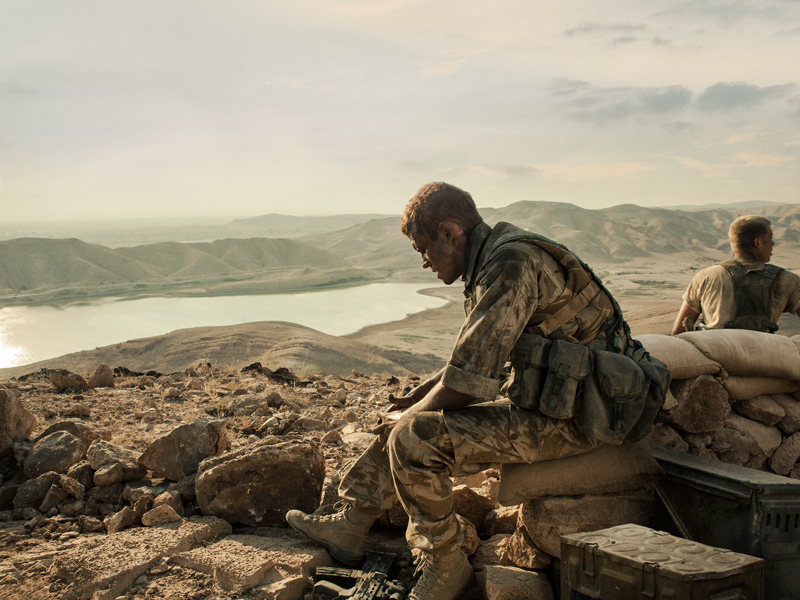 19 Aug

Metro International strikes North American deal on 'Kilo Two Bravo'

18 August, 2015 | By Jeremy Kay

EXCLUSIVE: The London-based sales agent has struck a US and     Canadian sale on the BAFTA-nominated war story ahead of next month's North American premiere in Toronto.

Metro International head of sales Natalie Brenner has licensed US and Canadian rights to Toronto-based Search Engine in a deal with president John Bain that will see the Canadian distributor make its first foray into the US market, where it will release in conjunction with Honora Productions.
The film, until recently known as Kajaki. The True Story, will premiere in Toronto's City To City section profiling cinema from London-based filmmakers.

Paul Katis directed Kilo Two Bravo, about a group of mostly British soldiers who become stranded in a minefield during a 2006 rescue mission in Afghanistan.
David Elliot, Mark Stanley, Scott Kyle, Benjamin O'Mahony, Bryan Parry, Liam Ainsworth, Andy Gibbins, John Doughty, Paul Luebke, Thomas Davison, Grant Kilburn, Robert Mitchell, Jon Paul Bell, Malachi Kirby and Ali Cook star.
Metro International previously licensed rights to eOne in Australia, Discovery in the former Yugoslavia, Gulf Film in the Middle East, New Select in Japan, Korea Screen in South Korea, Cinemundo in Portugal and Sinema TB in Turkey. Offers are pending in Germany, Benelux and Italy.
The film premiered in London as Kajaki late last year and earned Katis and producer Andrew de Lotbiniere a BAFTA nomination for outstanding debut by a British writer, director or producer.
"We're thrilled to be working with Search Engine as our North American partner," said Brenner. "They have cleverly and creatively ensured the next exciting chapter inKilo Two Bravo's success with a dynamic campaign and exciting new title that we believe will hit the mark to attract a significant audience."
"North American audiences need to see this stunning and important film from Paul Katis," said Bain. "We're glad we're able to bring it to them."
Tom Williams wrote the screenplay. Gareth Unwin of Bedlam served as executive producer alongside Alexa Jago, Alec Mackenzie, Norman Merry, Phil Hunt and Lee Vandermolen.