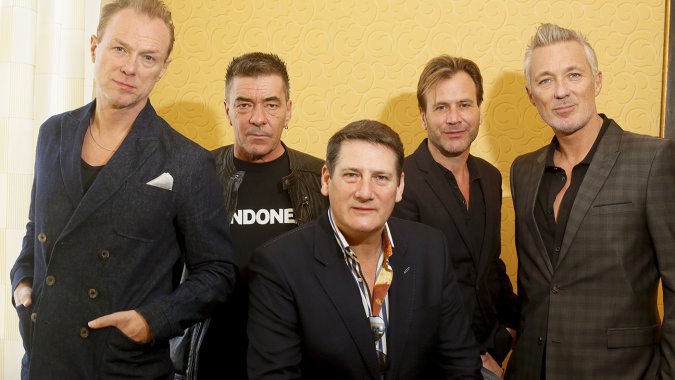 22 Sep

Rome Film Festival: Spandau Ballet to Present New Documentary

The Italian event will coincide with the band's new album launch.

British group Spandau Ballet will walk the red carpet in Rome to promote George Hencken's documentary Soul Boys of the Western World at the ninth edition of the fest on Oct. 20. The film takes a look at the rise of the band throughout the 80s and their successive decline.

Featuring archive footage and interviews with the band, it tells the behind-the-scenes story of the group that has over 23 hit singles and sold 25 million records worldwide. Soul Boys of the Western World had its premiere earlier this year at SXSW. "The doc holds ample pleasures for '80s cultists," wrote The Hollywood Reporter's critic David Rooney in his review of the film.

The group will release their new album collection The Story —The Very Best of Spandau Ballet, on Oct. 13, which includes three new songs from the group.

Rome Film Festival announced further additions to the lineup Monday, including four world premieres: Chinese film 12 Citizens by Xu Ang, German film We Are Young, We Are Strong by Burhan Qurbani, Flemish film Lucifer by Gust Van den Berghe and German film The Lies of the Victors by Christoph Hochhausler.