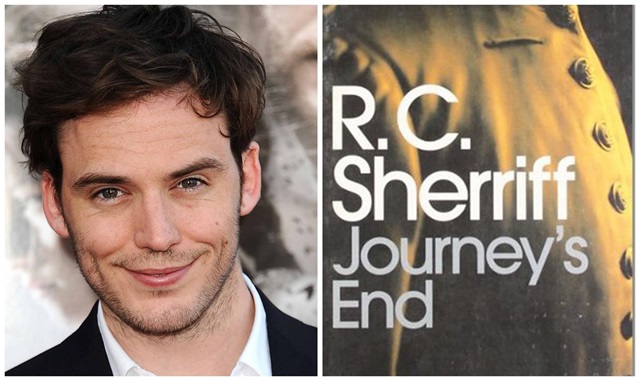 04 Nov

Sam Claflin enlists in WWI classic 'Journey's End'

EXCLUSIVE: Claflin, Freddie Highmore, Paul Bettany attached to feature adaptation.

The Hunger Games' Sam Claflin is attached to star as Captain Stanhope in the screen adaptation of R.C. Sheriff's WWI classic play Journey's End.

Freddie Highmore (Bates Motel) is due to co-star as Raleigh while Paul Bettany (Margin Call) and Toby Jones (Tinker Tailor Soldier Spy) are also attached in leading roles.

Set in the trenches over four days in 1918, Journey's End follows a group of soldiers as they prepare for an enemy attack with new recruit Raleigh joining the company commanded by 20 year old Captain Stanhope, his former childhood friend and hero, who has changed almost beyond recognition following harrowing service at the front.

The film will be produced by Guy de Beaujeu and Simon Reade (Private Peaceful), from the latter's screenplay adaptation.

UK sales outfit Metro International will be selling the project at the AFM and is understood to be in talks with an A-list director to shoot the film in the UK next year.

The anticipated project has been mooted for a number of years but faced delays due to complications surrounding rights ownership.

Last year UK royal Prince Andrew reportedly sent a letter to Warner Bros asking studio execs not to stand in the way of a new film when it was understood the studio owned some screen rights to the film.

Laurence Olivier starred in the 1928 original version of the play. By the end of 1929, Journey's End had been performed by 14 companies around the UK and translated into 17 languages.

Claflin, whose currency continues to rise, recently shot Universal's Snow White And The Huntsman sequel The Huntsman and is currently filming Lone Scherfig's Their Finest Hour And A Half opposite Gemma Arterton.