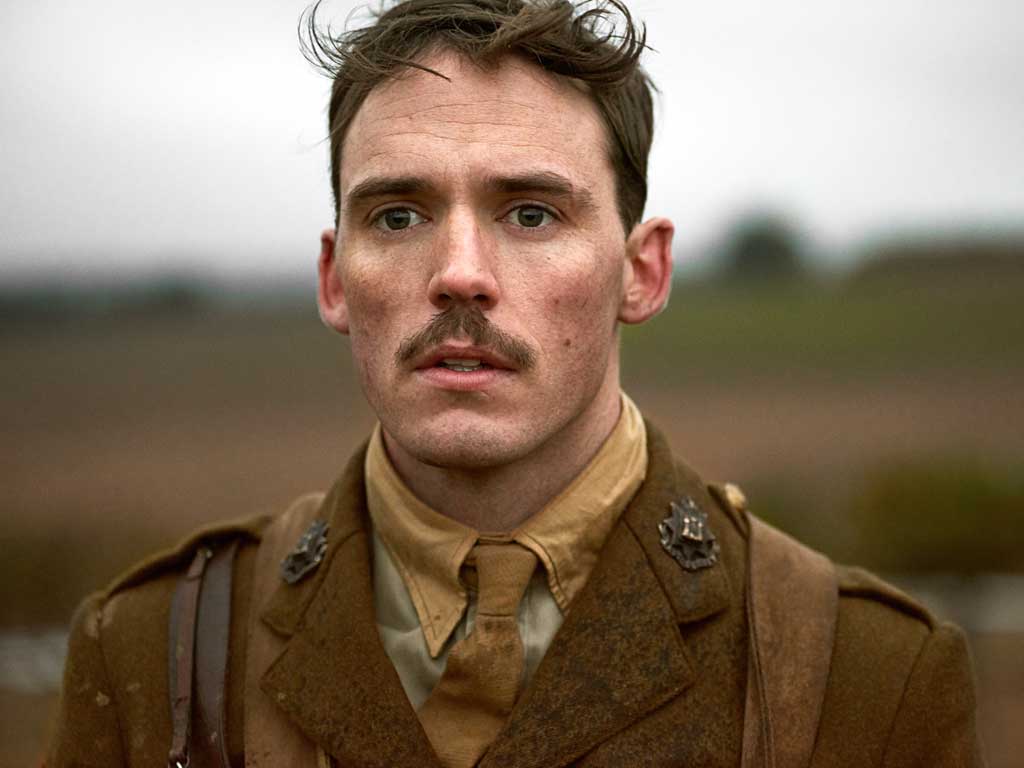 Sam Claflin nominated for Best Actor at the Evening Standard British Film Awards
"Discover all the nominations for this year's Evening Standard British Film Awards
Jodie Whittaker is among the stars in the running for this year's Evening Standard British Film Awards.
The new star of Doctor Who is up for best actress for her performance as the wife of Paddy Considine's brain-damaged fighter in boxing drama Journeyman.

Whittaker, the first actress to play The Doctor in the BBC series, is shortlisted alongside Saoirse Ronan, recognised for Lady Bird, The Shape Of Water star Sally Hawkins and Dame Kristin Scott Thomas, for The Party.
Emily Beecham completes the list for her role as Daphne in the film of the same name, about a young Londoner whose life goes off the rails. She is also in the running for the breakthrough award. Geraldine James, who plays her mother, is up for best supporting actress alongside Carey Mulligan, for Mudbound, Gemma Jones, for God's Own Country, and Andrea Riseborough, for The Death Of Stalin.

The awards, held in partnership with Claridge's, celebrate British and Irish talent. Stars shortlisted for best actor are Sam Claflin, for Journey's End, Robert Pattinson, for Good Time, and Jamie Bell, for Film Stars Don't Die in Liverpool. They are joined by Gary Oldman, who plays Winston Churchill in Darkest Hour, and Daniel Kaluuya, for Get Out.

The winner of the editor's award, a special honour for a cinematic event or person grabbing the headlines, will also be announced at the event, held at Claridge's on February 8. Ian Hart, who starred in God's Own Country, is up for best supporting actor alongside Barry Keoghan, for The Killing Of A Sacred Deer.

Jason Isaacs and Simon Russell Beale are also shortlisted, for their performances in The Death Of Stalin.
Armando Iannucci's satire is one of four titles in the running for the Everyman award for best film, alongside Dunkirk, Paddington 2 and God's Own Country. It is also a contender for best screenplay alongside The Party, by Sally Potter, Jon Ronson's Okja and Martin McDonagh's Three Billboards Outside Ebbing, Missouri.
Joining Beecham on the breakthrough of the year shortlist is Josh O'Connor, star of God's Own Country, and the film's writer and director Francis Lee, who based the film on his own upbringing in rural Yorkshire. Writer-director Rungano Nyoni is also recognised, for I Am Not A Witch. Radiohead guitarist Jonny Greenwood is in the running for the technical achievement award for the soundtrack of You Were Never Really Here, along with Blade Runner 2049 cinematographer Roger Deakins. Eve Stewart and Gary Williamson are shortlisted for production design on Film Stars Don't Die In Liverpool and Paddington 2 respectively. Paddington 2 also joins The Death Of Stalin and The Party on the shortlist for the Peter Sellers award for comedy.
See the full list of nominations below. The winners of the Evening Standard British Film Awards will be announced at the ceremony at Claridge's on February 8.
See the full list of nominations below. The winners of the Evening Standard British Film Awards will be announced at the ceremony at Claridge's on February 8. "
Everyman Award for Best Film
The Death of Stalin
Dunkirk
God's Own Country
Paddington 2
Best Actor
Jamie Bell, Film Stars Don't Die in Liverpool
Sam Claflin, Journey's End
Daniel Kaluuya, Get Out
Gary Oldman, Darkest Hour
Robert Pattinson, Good Time
Best Actress
Emily Beecham, Daphne
Sally Hawkins, The Shape of Water
Saoirse Ronan, Lady Bird
Kristin Scott Thomas, The Party
Jodie Whittaker, Journeyman
Best Supporting Actor
Ian Hart, God's Own Country
Jason Isaacs, The Death of Stalin
Barry Keoghan, The Killing of a Sacred Deer
Simon Russell Beale, The Death of Stalin
Best Supporting Actress
Geraldine James,Daphne
Gemma Jones,God's Own Country
Andrea Riseborough, The Death of Stalin
Carey Mulligan, Mudbound
Best Screenplay
Armando Iannucci, David Schneider, Ian Martin and Peter Fellows, The Death of Stalin
Martin McDonagh, Three Billboards Outside Ebbing, Missouri
Sally Potter, The Party
Jon Ronson, Okja
Best Supporting Actress
Geraldine James,Daphne
Gemma Jones,God's Own Country
Andrea Riseborough, The Death of Stalin
Carey Mulligan, Mudbound
Peter Sellers Award for Comedy
The Death of Stalin
Paddington 2
The Party
Breakthrough of the Year
Emily Beecham, Daphne
Josh O'Connor, God's Own Country
Francis Lee, God's Own Country
Rungano Nyoni, I Am Not a Witch
Technical Achievement
Roger Deakins, Blade Runner 2049 (cinematography)
Jonny Greenwood, You Were Never Really Here (soundtrack)
Eve Stewart, Film Stars Don't Die in Liverpool (production design)
Gary Williamson, Paddington 2 (production design)
www.standard.co.uk
https://www.standard.co.uk/go/london/film/discover-all-the-nominations-for-this-years-evening-standard-british-film-awards-a3738446.html