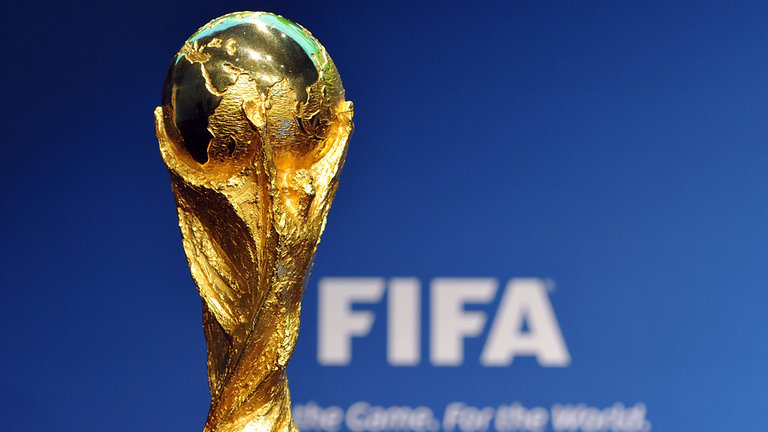 09 Apr

World Cup trophy to visit Belfast for 'Shooting for Socrates' premiere

Posted at 15:34h

in

Press

Belfast will welcome a special visitor later this month – the World Cup trophy.

FIFA president Sepp Blatter has given his personal authority for the iconic trophy to be present at the premier of a new movie, 'Shooting for Socrates'.

The honour is being made in recognition of Northern Ireland's Jim Boyce OBE, the outgoing FIFA Vice-President.

Boyce, who will be replaced by FA vice-chairman David Gill, will be guest of honour when the film is launched in Belfast on April 24, and he will be joined by most of Northern Ireland's 1986 World Cup squad – the last NI team to reach a major tournament.

'Shooting for Socrates' was inspired by former NI international David Campbell, who made a first start for his country against the mighty Brazil at the 1986 World Cup in Mexico.

"Jim Boyce is much admired in world football and to have been granted the honour of Jim and the FIFA World Cup Winners Trophy being present at the Gala Premier of this movie is amazing," said Campbell.

In the eyes of a young Campbell – the Brazil game was played days after his 21st birthday – it was David versus Goliath as he stood shoulder to shoulder with the likes of Socrates, Josimar and Careca.

"I remember lining up in the tunnel. Looking back, it reminds me of that scene from Gladiator when Russell Crowe is about to go into the arena for the first time. There was a staircase into the stadium and you know what you're getting. The noise and crescendo was amazing," recalled Campbell.

"I remember my teeth burning and we couldn't breathe with the altitude. We had ice packs and water just to get us through the warm up. We looked across to the Brazilians who were juggling balls. I remember thinking they are not even sweating!"

It was a special decade for Northern Ireland and having reached the quarter-finals of the 1982 World Cup despite being overwhelming underdogs, Billy Bingham's side believed they could again upset the odds.

Having drawn with Algeria, NI lost to Spain. In the final group game they had the daunting task of having to beat Brazil and hope Algeria get something from Spain.

At the beginning of the 1985-86 season Campbell was not even a regular for Nottingham Forest in the old First Division, but a run of impressive performances during the second half of the season led to him starting against Brazil.

"Gerry Armstrong knocked on my hotel room door the night before and told me the news had broken back home that I was starting. I asked him how was i supposed to sleep after that!"

Campbell would play on the right of midfield, in front of current NI assistant manager Jimmy Nicholl.

"On the morning of the match I spoke to Jimmy. I was so excited. I said to him 'sometimes at Forest our full-back overlaps'. His response was 'son, there'll be no overlapping from me. If anything you'll be behind me!"

"He was right. Branco (Brazil left back) was an incredible player.

"The World Cup Campaign had an amazing impact on Northern Ireland and I was so lucky to have been a part of it, especially as we were the smallest nation at that time to qualify."

Northern Ireland lost the game 3-0 but their achievements on the biggest stage of all will never be forgotten – and the World Cup trophy will be a timely reminder almost 30 years on.