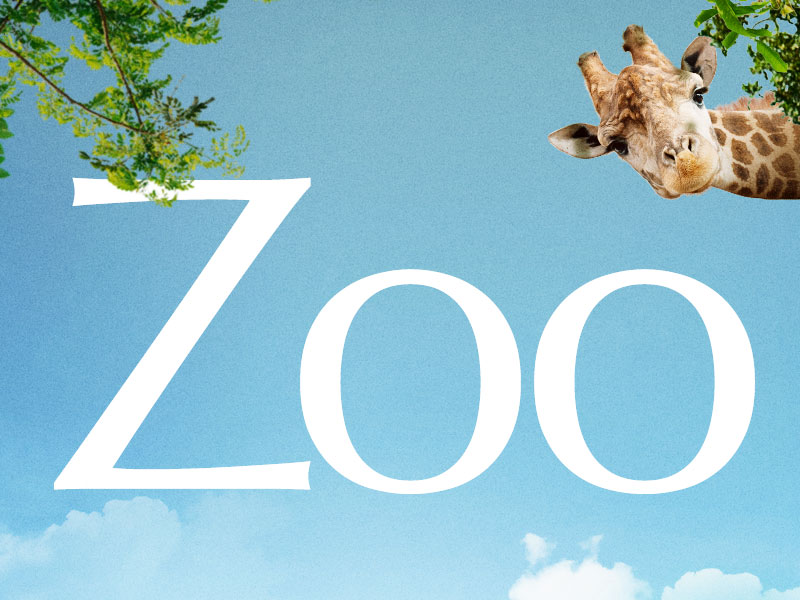 Zoo wins the Youth Jury Prize for Best Films4Families Feature at the Seattle International Film Festival
The 44th Seattle International Film Festival announced its winners at the festival's concluding ceremony Sunday, with Bo Burnham's "Eighth Grade" taking home prizes for best film and best actress for star Elsie Fisher. Mister Rogers documentary "Won't You Be My Neighbor?," which has drawn attention since the release of its nostalgic trailer, won the best documentary prize for director Morgan Neville.
See the full list of winners below.
Best Film
"Eighth Grade," directed by Bo Burnham (USA 2018)
Best Documentary
"Won't You Be My Neighbor?," directed by Morgan Neville (USA 2018)
Best Director
Gustav Möller, "The Guilty" (Denmark 2018)
Best Actor
Miguel Ángel Solá, "The Last Suit" (Argentina/Poland/Spain/France/Germany 2017)
Best Actress
Elsie Fisher, "Eighth Grade" (USA 2018)
Best Short Film
"Emergency," directed by Carey Williams (USA 2017)
Lena Sharpe Award for Persistence of Vision
Presented by Women in Film – Seattle
Dana Nachman, "Pick of the Litter" (USA 2017)
SIFF 2018 Official Competition
The Devil's Doorway
Garbage
The Heiresses (SPECIAL JURY MENTION)
Leave No Trace
Luna
Pig
Team Hurricane
The Reports on Sarah and Saleem (WINNER)
Something Useful
SIFF 2018 Ibero-American Competition
Champions
Giant
Gold Seekers
The Heiresses
Killing Jesus
Lots of Kids, A Monkey and a Castle
Marilyn
Retablo
Rush Hour (SPECIAL JURY MENTION)
Rust (WINNER)
Virus Tropical
SIFF 2018 New Directors Competition
After the War (d: Annarita Zambrano, Italy/Belgium/Switzerland 2017)
Amateurs (d: Gabriela Pichler, Sweden 2018)
The Blessed (d: Sofia Djama, Algeria/France/Belgium/Qatar 2017)
The Charmer (d: Milad Alami, Denmark/Sweden 2017)
Dead Pigs (d: Cathy Yan, China/USA 2018) (WINNER)
Sashinka (d: Kristina Wagenbauer, Canada (Québec) 2017, US Premiere)
Scary Mother (d: Ana Urushadze, Georgia/Estonia 2017) (SPECIAL JURY MENTION)
Shuttle Life (d: Tan Seng Klat, Malaysia 2017, US Premiere)
Supa Modo (d: Likarion Wainaina, Kenya/Germany 2018)
Retablo (d: Alvaro L. Delgado-Aparicio, Peru/Germany/Norway 2017, North American Premiere)
SIFF 2018 New American Cinema Competition
Jinn (d: Nijla Mu'min, USA 2018)
My Name is Myeisha (d: Gus Krieger, USA 2018)
Noble Earth (d: Ursula Grisham, USA 2017, US Premiere)
Prospect (d: Zeek Earl, Chris Caldwell, USA 2018)
Sadie (d: Megan Griffiths, USA 2018)
Thunder Road (d: Jim Cummings, USA 2018) (WINNER)
Tyrel (d: Sebastián Silva, USA 2018)
Wild Nights with Emily (d: Madeleine Olnek, USA 2018)
SIFF 2018 Documentary Competition
Afghan Cycles (d: Sarah Menzies, USA/France/Afghanistan 2018, US Premiere) (SPECIAL JURY MENTION)
Inventing Tomorrow (d: Laura Nix, USA 2018) (WINNER)
MATANGI / MAYA / M.I.A. (d: Stephen Loveridge, United Kingdom/USA 2018)
People's Republic of Desire (d: Hao Wu, China 2018)
Queerama (d: Daisy Asquith, United Kingdom 2017)
The Return (d: Malene Choi, Denmark 2018, US Premiere)
Unarmed Verses (d: Charles Officer, Canada 2017, US Premiere)
Warrior Women (d: Elizabeth A. Castle, Christina D. King, USA 2018, US Premiere)
SIFF 2018 Youth Jury Features & Futurewave Shorts Awards
YOUTH JURY PRIZE FOR BEST FILMS4FAMILIES FEATURE
Zoo (d: Colin McIvor, Ireland 2017)
YOUTH JURY PRIZE FOR BEST FUTUREWAVE FEATURE
My Name is Myeisha (d: Gus Krieger, USA 2018)
WAVEMAKER AWARD (GRAND PRIZE)
iRony (d: Radheya Jegatheva, Australia 2017)
PRODIGY CAMP SCHOLARSHIP
The winner will be awarded a $1000 partial scholarship to the Prodigy Camp.
Roommate (d: Jinho Rhee, USA 2017)
FUTUREWAVE SHORTS AUDIENCE AWARD
iRony (d: Radheya Jegatheva, Australia 2017)
Erin Nyren
Variety
Bo Burnham's 'Eighth Grade,' 'Won't You Be My Neighbor?' Win at SIFF 2018