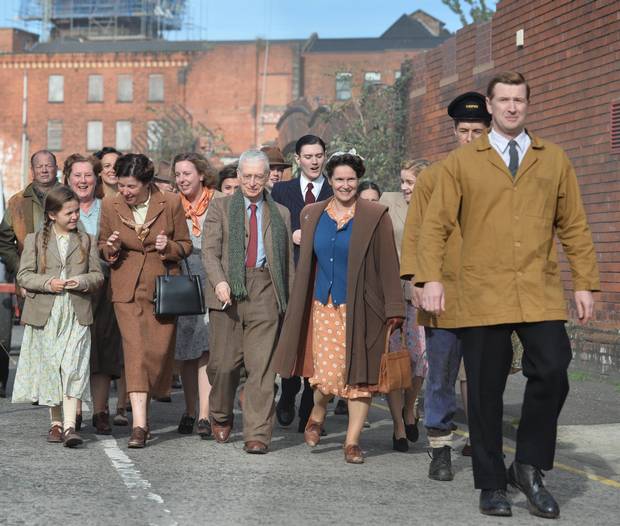 21 Sep

Filming of 'Elephant angel' film Zoo starts on Belfast streets

STREETS around Belfast city centre were transformed into the Blitz era on Tuesday as filming took place for a movie about a Belfast zoo keeper.

The cameras were rolling in Union Street and Little Donegall Street for the film Zoo, a new movie based on one of Northern Ireland's most famous wartime stories.

Zoo is based on the true story of Denise Austin, a keeper at Belfast Zoo during the Blitz in 1941 known as the 'elephant angel'.

Denise secretly walked Sheila from the zoo each evening to the backyard of her terraced home on the Whitewell Road in the north of the city, where she cared for and comforted the young elephant as the Luftwaffe bombs rained down over Belfast.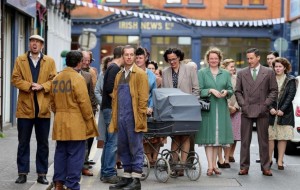 The movie is seen through the eyes of 12-year-old Tom, aided and abetted by his misfit friends, who take on the fight to save the elephant.
Despite the elephant being one of the main characters in the movie, there was no appearance of a real-life animal on the Belfast streets.
Instead, a large moving object with what appeared to be a green sheet over it was the 'pretend' elephant.
It is thought an image of the elephant will then be super-imposed onto the object when the film makes it onto to the big screen.
The £2.8m film features an all-Irish cast and crew, which is written by Colin McIvor and produced by John Leslie, who hails from Ballymoney.
Among those who are starring in the movie are Game of Thrones star Art Parkinson along with Dame Penelope Wilton of Downton Abbey fame, Belfast's Ian McIlhinney and Irish actress Amy Huberman.
Filming is also set to take place in various other locations across the city including, Belfast Zoo, the grounds of Belfast Castle and the docks beside HMS Caroline with a further week of shooting due to take place in Hamilton, Ontario.
The movie is set to be released in March next year and is expected to feature at the prestigious Cannes Film Festival.